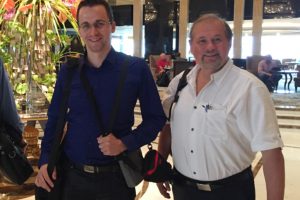 In the formulations of innovative dietary supplements, herbal and nutraceuticals, preparations of Chinese medicinal mushrooms are of increasing interest to distributors and consumers due to their physiological importance. Mushroom powder and / or watery dry extracts are used in combination with other approved substances for dietary supplements. The quality of the medicinal mushroom preparations is mainly defined by the contents of ß-glucans and polysaccharides.
DRONANIA uses for such formulations only medicinal mushroom preparations of proven quality, be it the amounts of ß-glucans and polysaccharides or the compliance with the legal requirements for residues of pesticides, heavy metals, aflatoxins and other environmental pollutants. We only use analyticals results from specialized German or EU laboratories as well as from our own laboratory. The know-how of the DRONANIA laboratory team and the there established high-tech measuring methods ensure the very high quality of these natural substances, which can be traced under GMP criteria. We prefer preparations that come from supervised cultivation in Asia.
Vital mushroom preparations of the company MYCOTRITION meet these criteria in particular. The decision to use only medicinal mushroom preparations from MYCOTRITION at DRONANIA is the result of many years of scientific cooperation between Benny Hawlik (CEO, Mycotrition) and Dr. Gerolf Tittel (Dronania) and the fair pricing agreed upon between the partners. Thus, DRONANIA ensures the sustainable supply of raw materials to new formulations and preparations under the highest quality standards at stable and market-driven prices.
Contact us if you'd like to learn more about the formulation, pricing and availability of these unique ingredients for any innovative nutritional supplements, which are based on China's traditional expertise in physiological value and a healthy human body.