product development
FROM THE DEVELOPMENT TO THE SHIPPING READY PRODUCT: WE OFFER YOU EVERYTHING FROM ONE SOURCE.
Traditional Herbal Medicinal Products (THMP): We offer the complete project solution (but also any single part of a project), starting from the formulation to the pharmaceutical development, scale up and sample batch production, long-term stability testing, development and validation of appropriate analytical methods, preparation of pharmaceutical documentation (CTD) and up to the submission of the documents to the relevant regulatory authority.
Dietary supplement (NEM):
From the formulation idea to the finished product with a marketability assessment (on separate order). For Germany, the EU market but also for third countries such as in Asia and the Middle East.
Herbals (nutraceuticals / phytoceuticals): Made in Germany products for registration / distribution in special third countries.
OUR SERVICES:
---
Liquids:
Selection process for preservation, flavoring and coloring
Selection of packaging materials (container closure // bottle type)
Laboratory scale – Scale up
Optimized stability testing procedures
capsules:
Selection procedure for the right choice of capsule type, size and color
Development of suitable powder technology
tablets:
Selection procedure for the right choice of tablet shape and size
Development of suitable powder technology
packaging:
Cans (capsules and tablets)
Blisters (capsules and tablets)
Selection process for the right choice of suitable film materials
Provision of a suitable blister tool
Our lines assemble and batch code automatically. For development projects is semi-automatic or manual packaging also available.
Private Label PRODUCTS
---
We have a large pool of our own formulations. These marketable ready-to-go products can be produced for you quickly and at a very good price / performance ratio under your own brand / label. Our expert team will gladly advise you about our product range or develop your own product with you according to your ideas and specifications.
WE HAPPILY ADVISE YOU PERSONALLY:
Barbara Goetz
Project Management
+49 (0) 8247 3907-0
projekt@dronania.de
About us
MODERN PHARMACEUTICAL PRODUCTION ON TRADITIONAL GROUND.
DRONANIA combines the tradition and know-how of producing traditional herbal medicines and dietary supplements. All our products are "made in Germany" and are produced with modern equipment.
Read more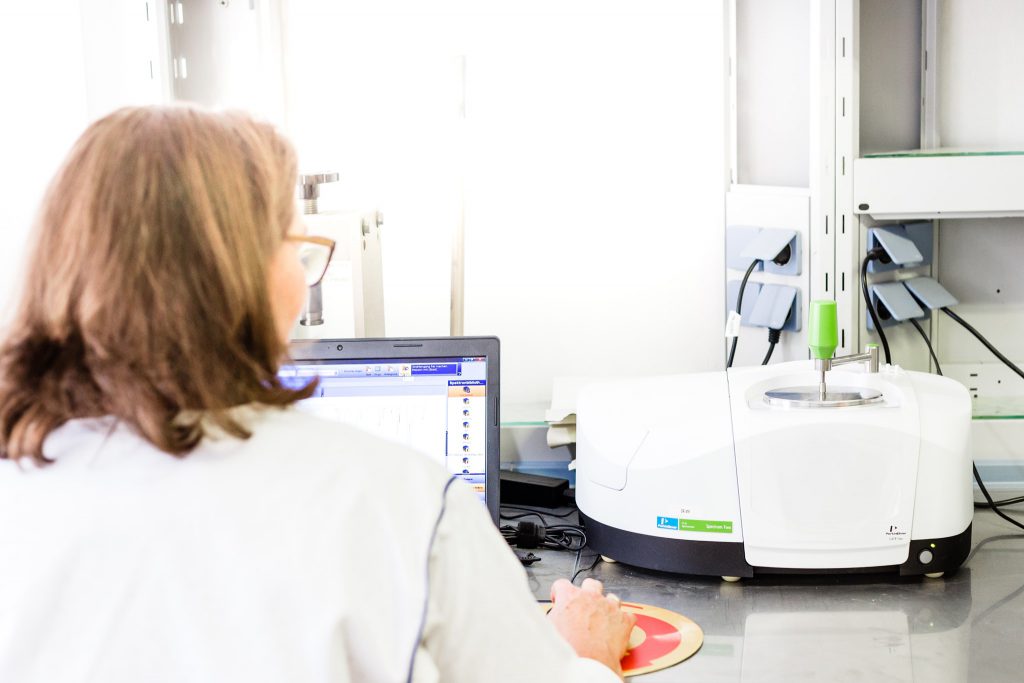 QUALITY MANAGEMENT AND QUALITYCONTROL
CERTIFIED AND EXPERIENCED:
DRONANIA has an independent quality assurance team, quality lab (QC) and quality management department (QM). The testing of pharmaceuticals, nutritional supplements, medical products and cosmetics is subject to the requirements of monitored and approved test protocols.
Read more